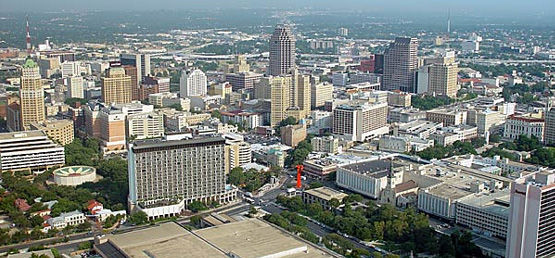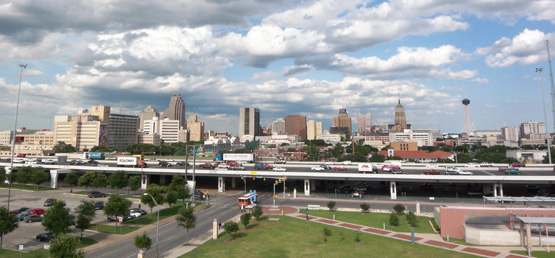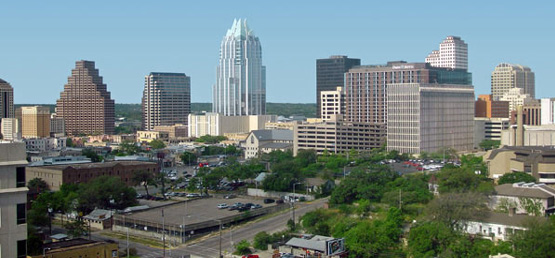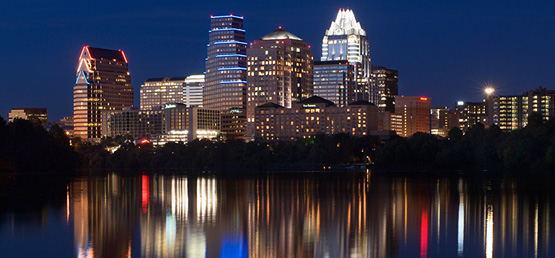 Professional Air Duct Cleaning Austin & San Antonio Texas
Air Duct Cleaners in Austin TX & San Antonio TX
Texas Air Duct Cleaning Services is one of the most professional duct cleaning in the industry. Services such as air duct cleaning, chimney and fireplace sweep, and clothes dryer vent cleaning are growing every day and are demanding professional reliable and fast service. Texas Air Duct Cleaning Services target is to give you, the consumer, the fastest, reliable, affordable, and professional solution for all your needs. We service the Austin TX metro-area and San Antonio TX metro-area, using the best professional line of equipment for air duct cleaning, including heavy duty rotary brushes, powerful air pressure compressors, and high-powered vacuum machines specially made for professional air duct cleaning service, using negative air pressure equipment and contact cleaning equipment.
With Texas Air Duct Cleaning Services you can relax knowing that you and your family will breathe fresh clean air, while saving money from reduced energy bills. In every team, you will have a registered HVAC technician and a mold remediation-certified technician.  When you call Texas Air Duct Cleaning Services you will be answered by a professional, experienced, knowledgeable person that will answer all of your questions about air duct cleaning facts and air duct cleaning procedures, and most of all we will make sure that you are completely happy and satisfied.
When you're looking to hire an air duct cleaning company the most important thing you want to do is first check the Better Business Bureau (BBB). By doing that you make sure that this company is licensed, how many years this company has been in business, and to review the history of complaints, bad reviews, or good reviews. The BBB is also a good tool to check the history of a company before they had any BBB membership. Angie's List is also a good source to check on a company. you better stay away from Yelp reviews they are not trustworthy sources of knowing whom you're dealing with (http://www.scam-by-yelp.com/) or (http://theyelpscam.com/) and many more. Companies that offer less than $100 for an air duct cleaning service with a 10% discount for military personnel and senior citizens are most likely scams. Clever customers will not fall for it.  A company needs to send at least two technicians making about $15.00/hour each,  driving a gas-guzzling van, spending 2-3 hours at your house doing a professional air duct cleaning service. Come on! Do you really believe it? So make sure that when you call a company they will give you a logical quote to clean your air ducts.
Texas Air Duct Cleaning Services' goal is to make sure our customers happy and satisfied so we will continue to give our amazing air duct cleaning service time and time again. With our slogan We aim to please our customers to provide the best air duct cleaning in the Austin and San Antonio areas at a reasonable price.
Organic, Organic, Organic !!!
With our latest Air Duct Cleaning Equipment and 100% Organic products, Texas Air  Duct Cleaning Services ensures that the all the services we provide will be an unmatched standard. 
Superior Service and Value in Air Duct Cleaning San Antonio TX and Austin TX
We offer air duct cleaning for as little as $149 for contact cleaning and $275 for a negative air pressure air duct cleaning.  In most cases that's about 1/2 of what the regional firms charge.  We are Texas Air Duct Cleaning Services, and we serve San Antonio Texas and Austin Texas with complete Air Duct Cleaning and HVAC Cleaning Services. We also clean dryer vent ducts and we sweep chimneys.
Texas Air Duct Cleaning Services is a locally owned and family operated business and would like to inform our customers about our creativity, energy, and hard work as we make a difference to others, professionally!  What a great way to initiate connection within our extended growing customers family!
Our Services includes: Air Duct Cleaning, flue Vent Cleaning, Insulated Vents Cleaning, Dryer Vent Cleaning, Dryer Clothes Cleaning, Pipe Duct Cleaning, Dryer Exhaust Cleaning, Chimney Cleaning, Chimney Sweep, Fireplace Cleaning, Chimney Soot Release, Furnace Blower and Coil Cleaning, Custom made electrostatic filters.
When Your Air Ducts Are Clean, You'll Breathe Healthy, Clean Air
Our duct cleaning services can greatly reduce indoor air pollution in your home. By cleaning your air ducts we free your ducts of allergens, dust, and harmful microbes. We proudly use Nikro H.E.P.A. (High Efficiency Particulate Air) systems, cleaning your air ducts  from the inside out, and all of our equipment meets or exceeds NADCA, OSHA and EPA standards.
Chimney Cleaning in Austin TX & San Antonio TX
Chimney sweep is the best way to prevent fire inside your chimney, eliminate carbon monoxide to entering indoor inspecting blockage hazards of birds nest and to improve efficiency of home heating.
Chimney sweep need to be in most cases annually sweep specially to indicate blockage hazards and also annually chimney sweep makes the sweep easily cleaning.  Chimney sweep brushing will be gently use and not heavy brushing with equipment that sometime may damage old structure of chimney.  Chimney sweep on annually base will assure you that your house and family are safe.
Don't wait until it will be too late.  Give us a call. Make your home a healthy and safe place to live by contacting Texas Air Duct Cleaning Services for your Austin or San Antonio chimney sweep. We look forward to serving you!
Call 210-426-8026 or 512-638-1041 for Air Duct Cleaning Services in Austin & San Antonio TX – areas
We Provide Professional Air Duct Cleaning, Chimney Sweep, Dryer Vent Cleaning and Furnace Cleaning  Services to Travis Hays Williamson and Bexar Counties, including the cities of: San Antonio and Austin TX
We were treated like royalty. I can't say enough about Texas Air Duct Cleaning Services. Thank you for making it painless, pleasant and most of all hassle free!
Sarah Johnson

I will recommend you to my colleagues. I enjoyed the service & it made my wife's allergies disappear. I am so pleased with this service
Robert Morriss

Keep up the excellent work. I use air duct cleaning often. If you ever have any stubborn people like me, have them call me
Mark Bailey